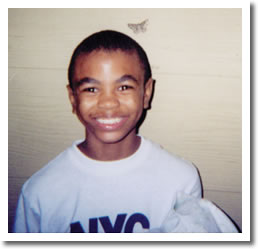 Again: The Prosecution was resistant to allowing these pictures into trial. They did not want the Jury to see these photographs…
October 7th, 2003 – Tuesday night: This was a typical day for the Smiths. Big Jo and little Josef were out raking the yard. Sonya was cleaning the house to prepare for company – she had a weight loss Support Group coming over. She had now lost 150 pounds and Joseph Sr. had lost 80 and they were reaching out to others who were struggling with their own weight on weeknights/weekdays and Saturday mornings. This particular fall, Sonya had people in her home every day EXCEPT Sunday, Wednesday, and Friday. At least 40 individuals from the community were in their home each week representing several professions, including an attorney. The boys loved having the company each week and interacted with everyone.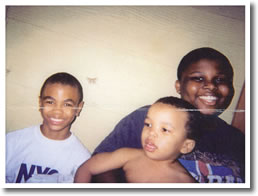 On the afternoon of October 7th, Sonya took some pictures of the boys. Josef was on the porch and became tickled that a moth kept landing behind him on the wall. The other boys tried to get the moth to land by them, but it only wanted to be near Josef – he was so pleased to get his photo made with the moth!